This work is licensed under a
Creative Commons Attribution-Share Alike 3.0 United States License
.
Please link to this site. Deep linking as well as landing page links are encouraged and appreciated. Here are site graphics you can use for graphic links.
BforAZ Merchandise: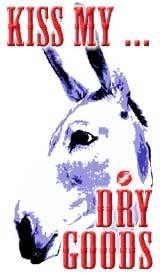 Purchase of goods via or donations to this site do not constitute a donation to any political candidate or party and are not tax deductible. This site is run by volunteers and is not authorized by any political campaign, party, or PAC.
Opinions expressed are solely those of the authors and do not reflect the opinions or positions of any other organization, entity, or officials.